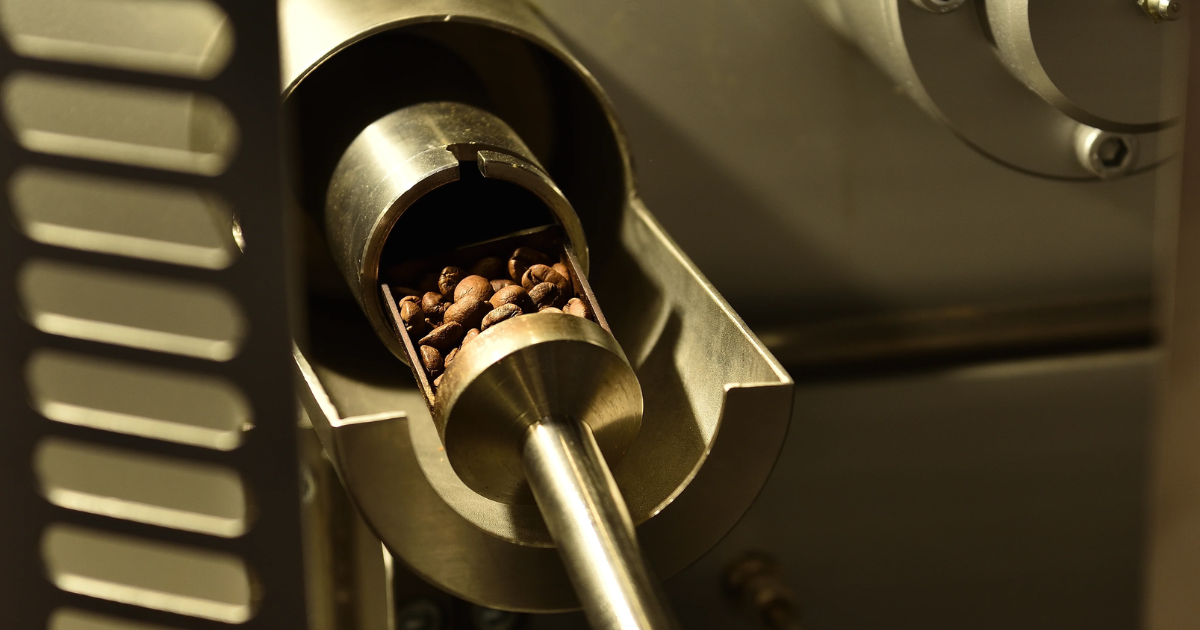 Roasting is the 'SIGNATURE' we give to our coffee. The roasting process is used to transform the green bean, taken from the jute bag from the plantation, into a semi-processed product.

Coffee roasting or rather the roasting of the bean is a 'cooking' process. Raw coffee beans are placed inside a roasting machine, which conveys energy to the beans as heat developed by a flame.

The roasting machine holds the beans inside a drum that rotates to keep the coffee moving.

We at LA SOSTA coffee roasting company use a 15kgBrambati BR15s roaster. It generates heat through a flame that is not directly in contact with the drum, but heats the air that then runs through the drum, hitting the beans as it rotates, cooking them.

As the coffee cooks, it is transformed through thousands of small chemical reactions:

it changes colour, from green to yellow and then to brown;
it increases in volume, about twice as much;
loses almost half its density and about 80% of its water content;
it greatly develops sweetness and acidity;
it becomes aromatically 10 times more complex.
Toasting means cooking, thus triggering a chain of chemical reactions that must never be interrupted but managed. Breaking this chain of events would compromise the construction of the aromatic spectrum, losing quality in aroma and taste.
La Sosta's goal is to achieve a balanced result between the acidic, sweet and bitter components of coffee.

Each coffee possesses unique characteristics based on its origin, "Terroir", variety and processing. The aim of the LA Sosta roasting process is to enhance the innate characteristics of the raw material by always finding the best 'recipe'.

By processing Specialty Coffee La Sosta designs and creates different Roasting Profiles according to the coffee's own characteristics in order to EXALT what each coffee has to offer.

The result is three different roasts: LIGHT, MEDIUM/LIGHT and MEDIUM.

LIGHT is the intermediate compromise for filter and espresso.

MEDIUM / LIGHT is for those who like a balanced and complex espresso.

MEDIUM is the convinced choice for espresso.

La Sosta roasts and packs the same day to extend the life of the cooked coffee.