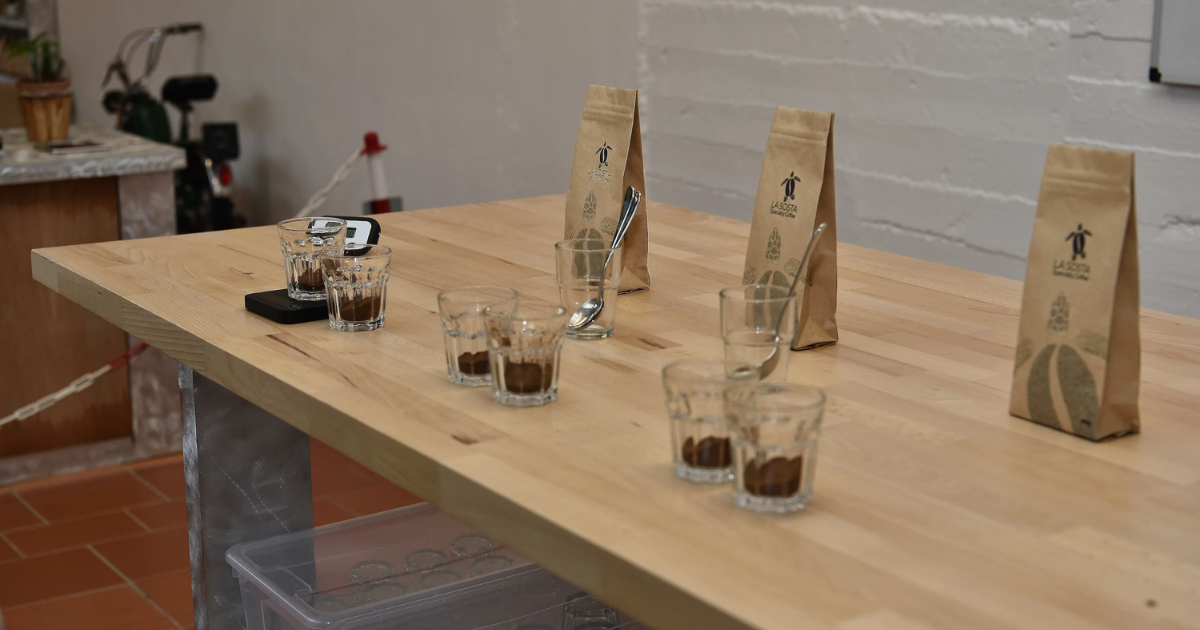 You are not the first - nor the last - to wonder what Cupping is and what it consists of. Let's start with the basics: coffee, just like wine, is the object of tastings aimed at training the taste buds to capture its infinite nuances. For enthusiasts, tasting sessions are indispensable to get to know the true soul of coffee, from planting to roasting to grinding. And that's where Cupping comes in.

You're curious, aren't you? Don't worry, thanks to this article you will get to know Cupping in all its details and, above all, you will want to try it.
What is Cupping?
Cupping is a professional coffee preparation and tasting method, which enables the palate to exercise its ability to perceive all its flavours. It is also the technique used by Q-GRADERS, the professional quality selectors, to assess the level of the product, from its appearance to its aromas.

Two companies have mainly promoted this methodology:

- the Specialty Coffee Association of America. The world's most important coffee trade association with more than 2,500 members, to whom it reserves numerous (and beneficial) services and special events.

- the Alliance for Coffee Excellence. A non-profit organisation supported by coffee growers and companies from more than 50 countries. Its aim is to promote appreciation and respect for this product.
So, how does it take place?
Cupping represents the (professional) tasting of coffee, using a special cup, as the term itself implies.

The first step consists of smelling the dry aroma of freshly ground coffee. Hot water is then poured over it and it is left to rest for about 4 minutes. During this very short time, a sort of crust tends to form over the brew. One then proceeds to break this crust, using a cupped spoon, characterised by its large size and depth. Breaking this crust will allow the aromas created within it to escape, reaching the tasters' noses. Not surprisingly, at this particular moment of the tasting, participants are invited to move closer to the cup, to perceive the wet aroma of the coffee.

At this point, the coffee is allowed to cool down and, afterwards, the tasters can proceed to taste the coffee with their spoon, with a very rapid suction. The speed of this action ensures that the coffee aromas are evenly distributed throughout the palate.
Between Passion and the Quest for Quality
The Cupping method, as you may have guessed, is necessary for professionals in order to assess the quality and characteristics of coffee. However, it is also an effective way for novices and enthusiasts who want to discover coffee in all its nuances. An experience that all coffee lovers should try at least once in their lives. A real journey, discovering the history of coffee, its scents and unique flavours.

La Sosta Coffee and Free Cupping Tastings
In order to offer anyone the chance to get to know the wonderful world of speciality coffee, La Sosta Coffee organises free tasting days, led by real experts in the field. During these events, it is also possible to access the shop and buy Specialty coffee produced by our artisanal roasting company.


Book your place now and enjoy an experience that will completely change your knowledge about coffee.